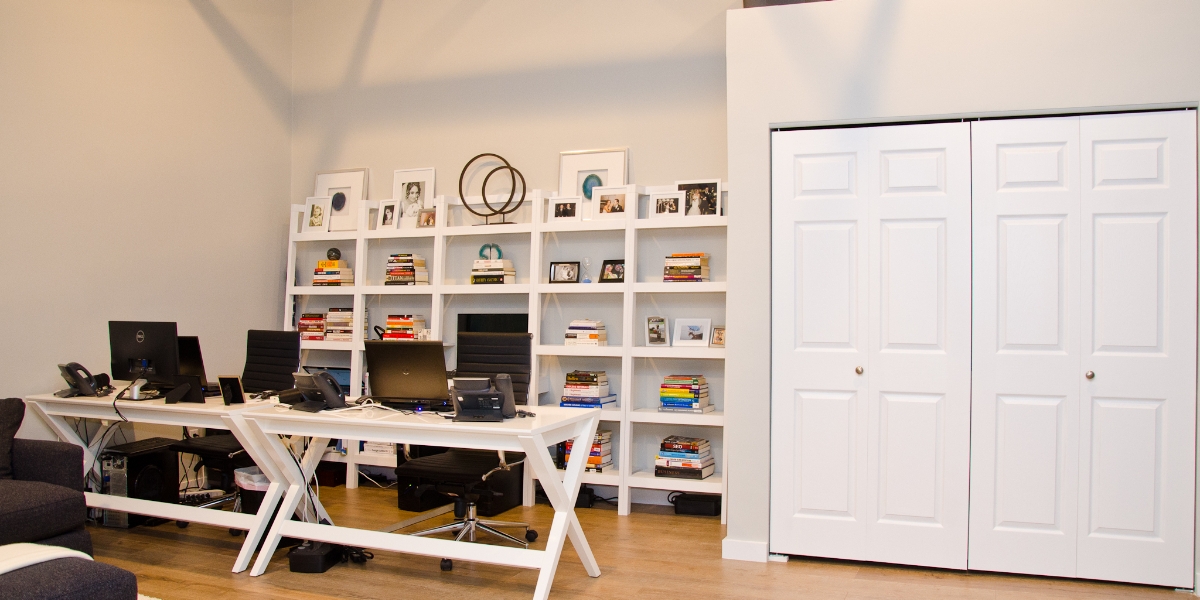 Garage Conversion Agoura Hills, CA (Detached Garage to Home Office - Agoura Hills)
Garage Conversion in Agoura Hills, CA
Agoura Hills, CA Garage Conversion
Garage Conversions come in all shapes and sizes. For this project we transformed this garage into a home office that allowed the homeowner and their assistant to have a comfortable working environment. Whether you need a home office, personal gym, entertainment room or converted living area we have the perfect solution to turn your garage into your new favorite place in the house. Give us a call today and let's get started!
...Pearl team moved on to the garage/studio conversion. This was such an epic job I can't even begin to describe!!! As we began digging, we found that the old garage unit (built in 1911) was missing a foundation! Because of city regulations, we couldn't move any of the existing walls in the remodel, so Izhak and his amazing team led by the foreman Cesar actually dug under the existing structure and installed a cement foundation!!! This was an epic undertaking and we followed the city codes very closely. Everything was done to code and done amazingly well! The results really speak for themselves...

- Emily D. Los Angeles, CA
Get In Touch
Planning and budgeting right is always the key to a successful project. Garage related services for your home requires a lot of knowledge and expertise. Proudly serving Southern California for over 12 years, we promise an addition to your home that will last a lifetime.