Garage Home Office
If you want to convert your garage into a home office, meaning, vehicles will no longer fit in it then you are on the right page. However, if you wish to build a completely separate unit, look into our ADU Page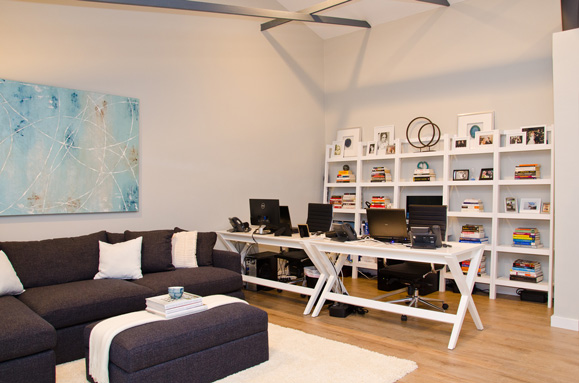 Work from home without "working from home"
Are you a business owner or an entrepreneur? If so, you are no stranger to early mornings and late nights. Why not have an office that fits your lifestyle. By adding a garage home office you never have to travel far to run your business efficiently. This will increase your productivity and get your business clutter out of your actual house which will lower your overall stress. No more meetings at your dinner table, impress your clients with meetings in your new home office. You must invest in yourself to get the next level. Why not make this investment a garage home office?
Get Started Today!
Work smarter not harder
If you're someone who has tried to work from home in the past, you're already familiar with how difficult it can be. The limited space, constant interruptions and multitude of distractions all around you can make working from home a very difficult task. On the other hand, renting an office space can be an exorbitant and on-going cost. What you need is a space where you can be comfortable, productive and cost effective. Whether you are an entrepreneur or work remotely from home an office garage is the perfect way to achieve this.
Learn More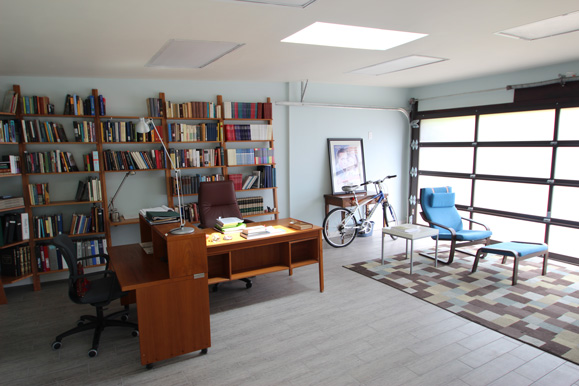 Every garage is unique and comes with its own set of restrictions. Every owner has their own vision for what they would like the finished space to look like. We're here to take both of those things into account while creating the office garage of your dreams without draining your bank account. Adding phone lines, internet, filing cabinets and desks are often needs of homeowners looking to turn a garage into an office. Other things like heating, cooling and electric outlets make the difference between a good and a perfect office garage. We can even add a small bathroom so you can focus all day long. We have completed hundreds of garage home office conversions over the last 15 years, so we know exactly what you need to get the best out of your office garage.
Spend more time working and less time in traffic, get started today on a new home office with Pearl Remodeling!
Do I need a Permit?
Don't worry, We do the research for you - at no extra cost!
Due to varying requirements from city to city for permits, we assign a designated in-home remodeling specialist to assist you with planning your room additions, bathroom, pool or deck projects based on your specific needs.
Learn More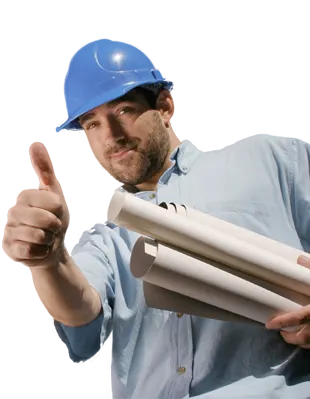 Get In Touch
Planning and budgeting right is always the key to a successful project. Garage related services for your home requires a lot of knowledge and expertise. Proudly serving Southern California for over 12 years, we promise an addition to your home that will last a lifetime.