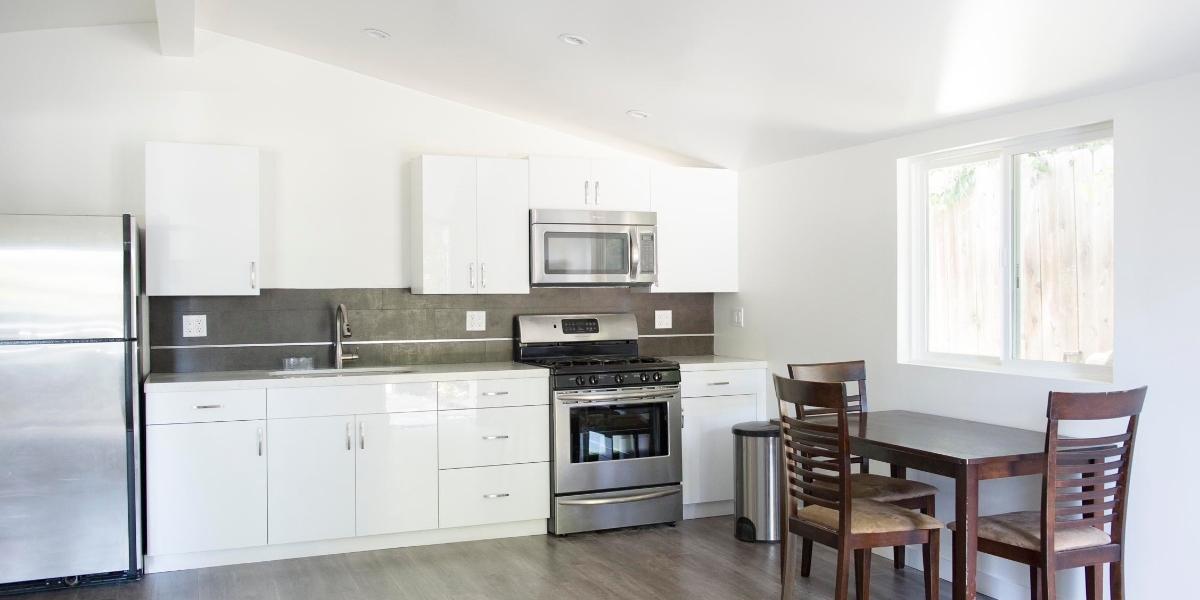 ADU Woodland Hills, CA (Studio ADU Build - Woodland Hills)
ADU in Woodland Hills, CA
Woodland Hills, CA ADU
Garage Conversions come in all shapes and sizes. Our team of designers specialize in custom garage conversion and ADU's to fit the needs of our clients. This ADU is the perfect space to rent out and make extra income for your household.Who would love that. Give us a call today to learn how you can get started!
I hired Pearl Remodeling to renovate the garage on the home I purchased in November 2014 but didn't move into until February of this year. As you can imagine, living on the east coast while a renovation project is going on across the country was nerve wracking but Jacob and Isaac made me feel as comfortable as possible considering. Throughout the process, the folks at Pearl Remodeling worked with me and my sister/representative on any and all issues that arose and ultimately gave me the lounge /playroom I'd hoped for. I just had my first get together and received many compliments on the space. I'm a most satisfied customer!

- Mercedes M. Los Angeles, CA
Get In Touch
Planning and budgeting right is always the key to a successful project. Garage related services for your home requires a lot of knowledge and expertise. Proudly serving Southern California for over 12 years, we promise an addition to your home that will last a lifetime.