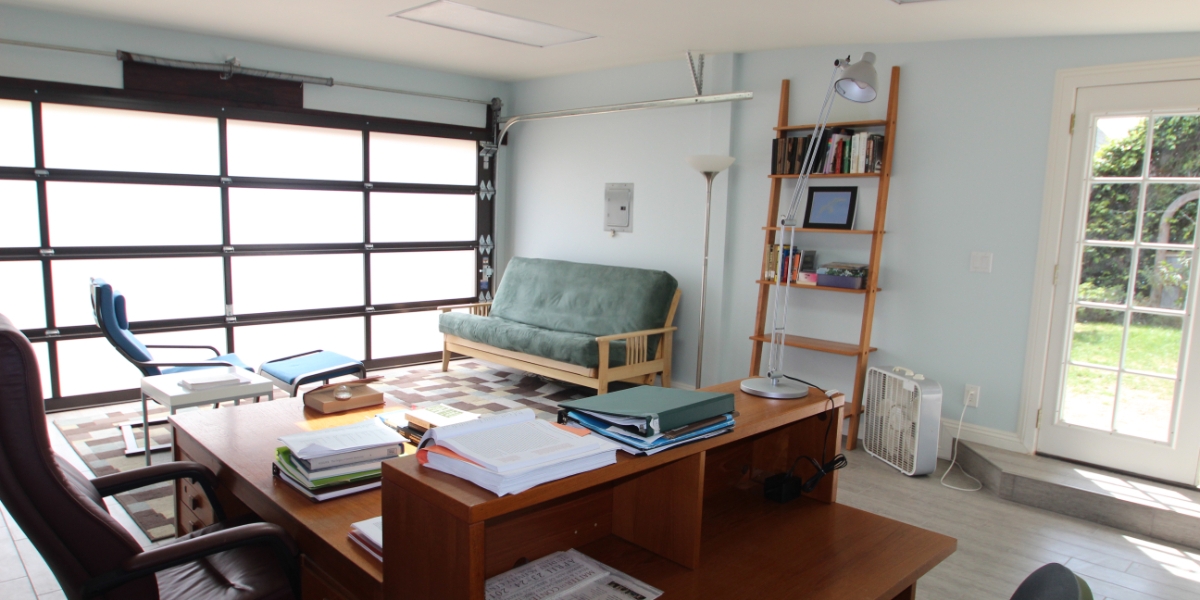 Ogden
Garage Conversion in Los Angeles
Los Angeles Garage Conversion
Garage Conversions come in all shapes and sizes. Our team of designers specialize in custom garage conversion and ADU's to fit the needs of our clients. For this project we transformed this garage into a home office, giving the homeowner a place to run their business away from the office. Whether you need a home office, personal gym, entertainment room or converted living area we have the perfect solution to turn your garage into your new favorite place in the house. Give us a call today to learn how you can get started!
I always wanted to work from home, Ken came over and suggested to convert my garage to office space and now I can truly work from home in my brand new converted home office, best decision I ever made.

- Melissa H. Santa Monica, CA
Get In Touch
Planning and budgeting right is always the key to a successful project. Garage related services for your home requires a lot of knowledge and expertise. Proudly serving Southern California for over 12 years, we promise an addition to your home that will last a lifetime.