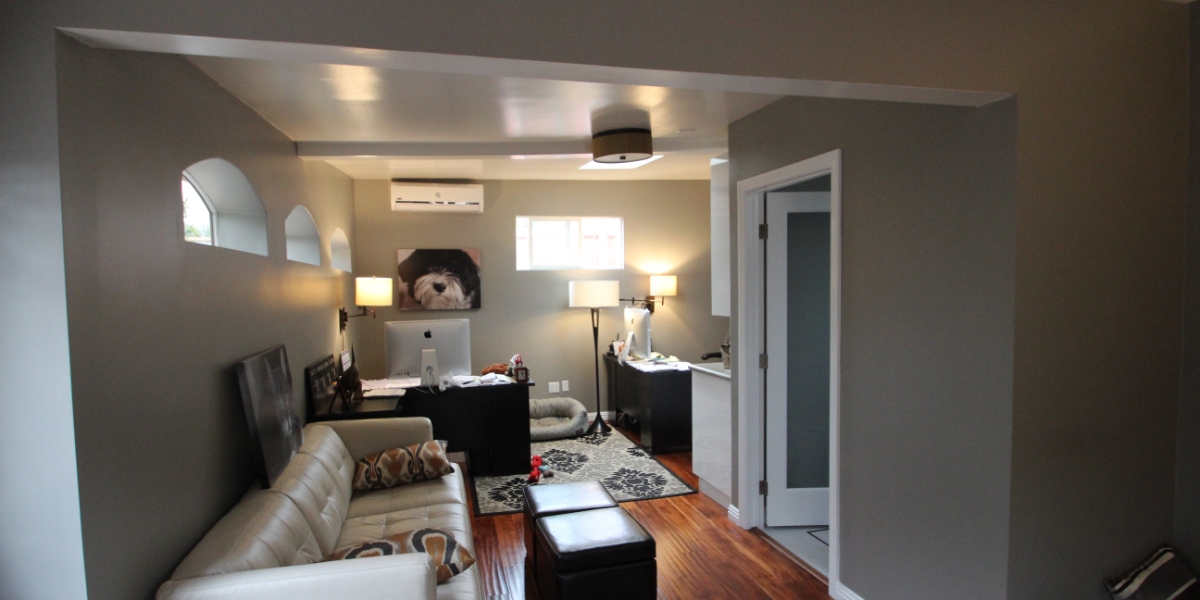 Sea Raven
ADU in Rancho Palos Verdes
Rancho Palos Verdes ADU
Garage Conversions come in all shapes and sizes. Our team of designers specialize in custom garage conversion and ADU's to fit the needs of our clients. With new lenient laws in Los Angeles it has never been easier to turn your garage into a living space. Whether you need a home office, personal gym, entertainment room or converted living area we have the perfect solution for you. Give us a call today to learn how you can get started!
I took 3 bids for our garage remodel. Pearl Remodeling was by far the fairest bid and the most knowledgeable contractor. Ben Oded was my project manager. Unlike one of the other contractors who completely disregarded my ideas, Ben listened to my ideas and helped me realize them. The project ran into some delays as Ben worked to clear through permitting challenges. Thank goodness that Ben was so diligent in resolving those challenges. Ben and I were in constant contact from the beginning of the year until mid-July, when the job was completed (and I do mean constant communication, daily). The consistent communication was also very appreciated. At the end of the day, I felt I could trust Ben and that is a truly rare thing. I now have an great looking new garage work space with an attic that has a TON of storage. The outside of the garage looks great too! The polished concrete floor is pretty cool too! If you need help with a garage remodel, give these guys a call -- they are good.

- Susan K. Los Angeles, CA
Get In Touch
Planning and budgeting right is always the key to a successful project. Garage related services for your home requires a lot of knowledge and expertise. Proudly serving Southern California for over 12 years, we promise an addition to your home that will last a lifetime.